Week 8 Absolutes 
Absolute Must Have
We are now entering the final week of the second quarter of the season and we now have some established players that should be considered each week in daily fantasy. Obviously, Tom Brady tops this list and he does have our highest Must Have selection of the week but considering most of you don't include the Thursday game player's in your contest selections, our Absolute Must Have for this week on DraftKings is DeAndre Hopkins. He comes in with a projection of 22.13 this week and off an unusually low performance last week as most of the balls went to Washington in garbage time, look for this to change back to having Hopkins be the man in Houston again. On the FanDuel side, we have Joe Flacco. His projection for this week is 23.56 with a plus 6.91 in the Projection2Spend ratio, which means he is high value and should outperform his cost for this week. Did you know that San Diego has given up at least 25 fantasy points to their opposing QB in each of their last 3 games? You should consider him for this week.
***Reminder Must Have's are salaries that are $7,800 and higher
---
Absolute Notable
Our Absolute #Notable for this week on FanDuel is Josh McCown. He comes in with a projection of 18.62 for this week and is still on the extremely cheap side. That said, he did leave the game with an injury last week so his status for this week is questionable. You should check back on Sunday morning and come to our Injury Breakdown section here for all of your injury and impacted player analysis. On the DraftKings side of the house, we have Steve Smith Sr. He actually comes in as our top projected player for this week, largely due to San Diego giving up a ton to the WR1 position lately. Additionally, Smith Sr., had 186 yards and 2 touchdowns in his only home game this season. His projection of 31 should not be taken too lightly, as he should light up the Bolts this weekend.
***Reminder Notables are salaries between $5,200 and $7,800
---
Absolute Sleeper
For FanDuel our Absolute #Sleeper this week is Conner Barth, with a projection of 14.83. He is the kicker to have for the week, just keep in mind that the Falcons defense is keeping opponents out of the end zone this season so look for some field goal opportunities here. 
For DraftKings we have Josh McCown, coming in with a projection of 18.22. We have already stated that McCown is hurt so be careful here. If you want to know my personal opinion, I'm all over Chris Johnson this week. He is the leading back for the Cardinals and they get to play against the worst run defense in the league, Cleveland, this week. Look for him to have a huge day and he only costs $4,600. Another player to consider is Stephon Diggs for Minnesota. We had him again last week and all he did was get us 26.7 points, his price tag only jumped up $600 to a total of $4,800 this week, he is almost a must play.
***Reminder that Sleepers are salaries under $5,200
Get your full FanDuel Absolutes report for week 8 here.
Ger your full DraftKings Absolutes report for week 8 here.
We want to hear from you, please take our poll.
Click Here & Enter Promo Code:  WORD1 50% off first month
---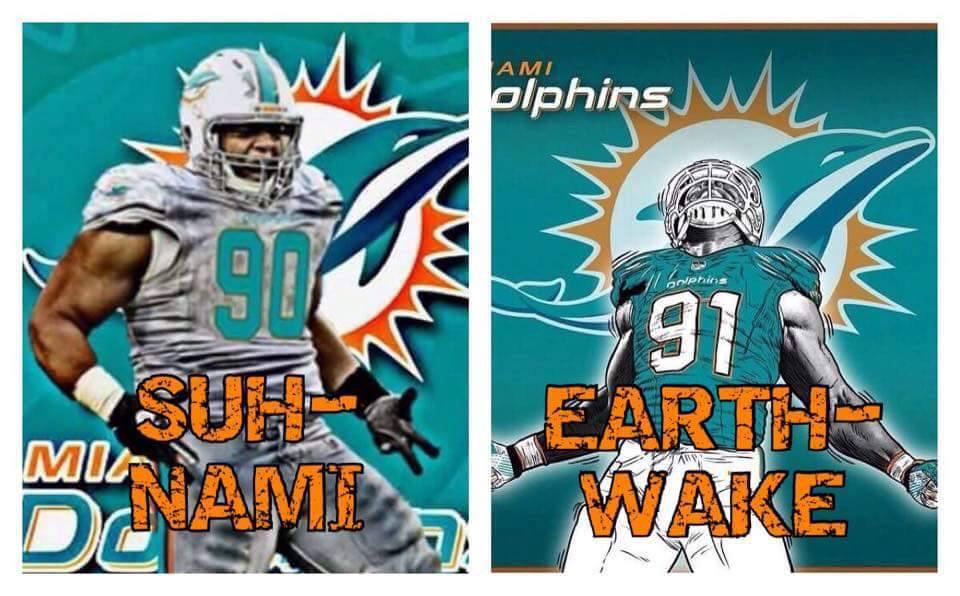 Heaviest Favorites
As of today, the heaviest favorites for the week are as follows:
St. Louis -9.5 over San Francisco
New England -9.5 over Miami
Carolina -7.5 over Indianapolis
This week is pretty interesting from a matchup perspective; but the top two games for the favorites this week are the Rams over the 49ers and the Pats over the Dolphins, both by 9.5 points. I don't believe that either game will be that lopsided this week so I would take the points and both dogs in these games.
The Dolphins are playing some inspired football and tonight we will get to see if that continues against the leagues top team, the Patriots. The Rams are difficult to predict, although we were on their D last week and all they did was put up the most points for that position. Kaepernick is the second most sacked QB in the league and the Rams D can get after the QB so look for 7 sacks from this defense yet again. The last matchup is a trap game in my opinion. You have the Panthers playing well but have really only played the Seahawks and the Colts, who have been flat out terrible so far this season. I think Luck gets back to form in this game and they score a late TD to beat the Panthers 21 – 20. So I'm on all the 'dogs. Now for some players to consider in each of these matchups in daily fantasy:
Greg Olsen
Tom Brady
St. Louis Defense
---
Top Overall Game Over/Under
The game with the most expected points this weekend is the San Diego Chargers on the road against the Baltimore Ravens. Look it makes sense when you consider that the Ravens pass defense has given up the most yards and points to opposing QB's and Rivers has had over 850 yards in his last 2 games combined. You take that with Flacco putting up strong numbers and the Chargers defense cannot stop the opposing RB, giving up at least 1 touchdown to each of their last 5 opposing RB's. So this is a game to consider a stack and take Rivers, Forsett, Woodhead, Smith Sr. and then either Gates or Green, depending on who starts – this half of a lineup should get you 130+ fantasy points this week!
---
Matchups to Exploit
Here we breakdown the pass defense, rush defense and overall defense to exploit for the week. If a team shows up in this area, it's because our system shows them as giving up the most yardage totals for the upcoming week.
Let's make this simple: the stats come directly from our Odds page, so come and take a peak here.
Passing Yards is the New York Giants at 294.46 yards
Rushing Yards is Tennessee at 137.46 yards
Overall is St. Louis at 418.77
We gave you both Gurley and Diggs last week, along with the Rams D and Doug Martin. If you played those guys – then you had 111.6 just from this group.  If you played Brady and Gronk, then you were certain to cash.
This week, you should consider Drew Brees, but I suggest you stick to Rivers. The Chargers cannot stop anyone on defense so they are constantly behind and Rivers will chuck it all game. On the rushing side of the house, DC*3PO is really on Bell this weekend or you can stick with the hot hand of DeVonta Freeman. Our Odds section suggests that you look at Alfred Blue this weekend and with Foster out, he is very cheap but I'm not on that at all. I like Chris Johnson against the Browns, who have given up a 100 yard rusher in every game this season, even against the Broncos Hillman lit them up. Overall, I like the stack in the Baltimore and San Diego game.  Check back on Sunday morning as I will reveal our expert picks for this weekends games!
---
We want to hear from you, take our poll below and if you want different information or just want to speak to one of our experts about certain players or lineup considerations, just contact us here or DM us on Twitter, Facebook or Instagram.

Top Projections &Toughest Matchups
Based on feedback from you, we are changing this section up just a bit by expanding to all positions. In order to do so we wanted to provide you with some definition behind the data we are providing.
DraftKings Tops FPPG – Top 5 players for each position based on fantasy points per game on DraftKings.
FanDuel Tops FPPG – Top 5 players for each position based on fantasy points per game on FanDuel.
DraftKings Tops Proj  – Top 5 players for each position based on TheDiRTCanon current week projection for DraftKings.
FanDuel Tops Proj – Top 5 players for each position based on TheDiRTCanon current week projection for FanDuel.
DraftKings Toughest Matchups – Top 5 players with the toughest matchup, based on TheDiRTCanon opponent value with a minimum projection for the needed score to #Win for DraftKings.
FanDuel Toughest Matchups – Top 5 players with the toughest matchup, based on TheDiRTCanon opponent value with a minimum projection for the needed score to #Win for FanDuel.
At The DiRT Canon, our matchups not only consider what the player's opponent has given up to a position, we go all the way down to the depth chart position for that player and what that defense has given up to that position.  We also consider, this information for the current season and ever in the past along with incorporating home or away. We have then added our own personal flavor where we don't bother providing you with players that aren't going to play or are basically irrelevant so we have established a custom figure of projection for each position that we also filter by. What does this mean? It means that we aren't going to tell you some third string guys whom have the lowest opponent value for the week but instead we are looking to display players that are expected to at least get you the minimum amount of points needed from that position in order to #Win.  Just click NFL_week8_Top5 for the full report. Like information like this, come and sign up today, we will be offering a 7 day trial, just click here.  Enter promo code WIN to get 50% off your first month when you upgrade to our Silver Membership!
Intelligence & Analysis
Based on this week's report, what can we ascertain for week 8? Well, given that Tom Brady is already in the books and yes, he scored over 30 yet again, you almost have to take him right now. That said, that would have only helped you on a few contests this week but we know you are looking for the lineup that will #Win for the Sun-Mon matchups! So let's break that down. Philip Rivers is #3 in QB's so far this season and he gets to play against the Baltimore secondary this weekend. Even though he is traveling across the country, let's face it, Baltimore can't cover anyone and San Diego knows has to throw the ball 50 times to even compete. Combine that with the Chargers inability to run the ball at all, this is an easy play for this weekend. Moving onto RB's for this weekend, we have Doug Martin and DeVonta Freeman leading the charge in overall scoring for the season. They play each other this weekend and so if you can take them both, I suggest it, as the last two times they both played on the same day, they ended up leading the league in scoring…BOTH TIMES! Let's finish today with our WR breakdown. Personally, I like Steve Smith Sr. this weekend as the top over/under for this weekend is the Ravens and Chargers and this should be a passing game all day, look for Smith and Allen to have big games. That said, our top 5 report shows Hopkins and Julio Jones, both of which are very expensive so you won't be able to take all of these guys. What should you do? Come and check out our Lineup Analyzer™ here and let our system give you some additional recommendations!
For full projections for DraftKings go here.
For full projections for FanDuel go here.

Weather
As of this morning, we don't have too much going on for weather.  There are some slightly cooler temperatures in the northeast that will be in the upper 40's during game time but nothing outrageous and nothing that will impact your fantasy decisions this morning. For more information just come here.
Lineup Considerations
Now for the part that we know you have all been waiting for, give me the lineup that will win. I know, I know, we have done this quite significantly in the past and now we have our lineup analyzer providing automatic lineup recommendations but what do I think. Here is my top lineup for week 8, main contest on Draftkings:
Experts Pick
Now we look to provide your FanDuel lineups for the week below:
Logan Cartwright's Expert Pick
Public Picks
In this section, we look to provide you with a breakdown of who the public is taking this week. Since this information is not readily available we are using the perfect challenge from nfl.com.
So who are we on this week? As you can see Diggs is still a very cheap and productive player as such he should be considered for all lineups this weekend. We like the Baltimore and Chargers matchup to exploit this week, so taking Rivers, Allen, Smith Sr. and Forsett are a good choice. The Rams D gets to play the 49ers who are giving up the 2nd most sacks in the league and Hyde is out.  Look for another stellar performance there!
Come check out the rest NOW.