1.
3…2…1…
These are the dog days of winter. Football season is (all but) over, the NHL and NBA are in the uneventful middle of their seasons, and Major League Baseball's free-agent flurry has just about ended. But we're still just under a month away from the unofficial start of baseball season.
So here's a list of things to do until Spring Training begins — one every day, Jan. 27 through Feb. 23, the latest date any team's pitchers and catchers report (looking at you, Rangers and White Sox).
Wednesday, Jan. 27: You're reading this, aren't you? Anything else is gravy.
Thursday, Jan. 28: No. 3 Iowa! No. 8 Maryland! 7 p.m. ET on ESPN! Could be a sneaky-good game in a wide-open college basketball landscape.
Friday, Jan. 29: MLBPipeline.com's top 50 prospects will be unveiled on MLB Network at 9 p.m. ET. The new top-100 list will go live on MLB.com, too.
Saturday, Jan. 30: What's the record for largest margin of victory in an NBA game? The Warriors are visiting the 76ers. It starts at 5 p.m. ET/2 p.m. PT on NBA League Pass, so you even get most or all of your night if this game isn't as fun as it sounds. (You'll have to stay up pretty late to catch the Australian Open men's singles final live, which usually airs around 3 a.m. ET on ESPN or ESPN 2.)
Sunday, Jan. 31: Watch the Pro Bowl. Nah, read a book instead…...(Continue Reading: Counting down the final days till Spring Training.)
---
2.
…Ummm Just One More Thing:
Some have called it a non-story. Others think there's more to it.
Wherever you fall on the whole Peyton Manning HGH controversy, get ready for it to start creeping into your timeline again because the NFL says it will open its own investigation into allegations that the Broncos QB received the illegal drug at his house during his days with the Colts.
Whether you trust the NFL or not to run an unbiased and thorough investigation—in light of the one they ran regarding Tom Brady and Deflategate—is another story, but it looks like the league is going to sniff around the whole Manning controversy while he prepares for possibly his final game in Super Bowl 50 Feb. 7 against the Panthers.
According to the Indianapolis Star, league spokesman Brian McCarthy said the inquiry, "which began two weeks ago, involves reviews of records, interviews and coordination with other agencies."…….(Continue Reading: Peyton Manning Under NFL Investigation Over Alleged HGH Shipments)
---
3.
Shake It Off…
Carolina Panthers quarterback Cam Newton is enjoying the best season of his career, as he's led his team to a 17-1 record and an appearance in Super Bowl 50, in addition to being the odds-on favorite for the NFL MVP Award. Instead of celebrating Newton's brilliance, a large chunk of fans and media pundits have grown to hate Newton because his joy is being misconstrued as cockiness. If you're one of the haters, here are five reasons why you're wrong……(Continue Reading: 5 Reasons Why Cam Newton Haters Are Wrong)
---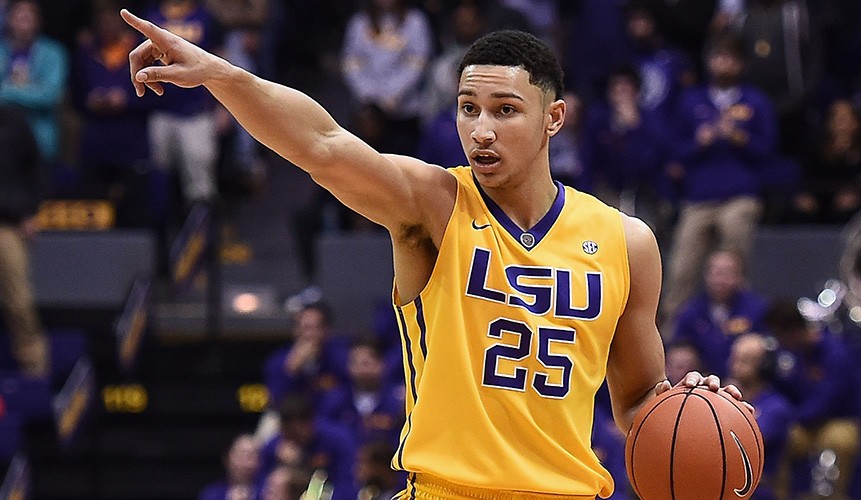 4.
Tell The Truth…
This story originally appeared in the Jan. 25, 2016, issue of Sports Illustrated. Certain statistics and sections have been updated to reflect the most recent developments. Subscribe to the magazine here.
The few inarguable facts about Ben Simmons are that he was born in Melbourne, Australia, 19 years and six months ago; he is a 6′ 10″ freshman at Louisiana State who averages 19.8 points, 12.7 rebounds and 4.9 assists per game; and he is the player most likely to be picked No. 1 in the 2016 NBA draft. After that, Simmons becomes more difficult to define. Is he a point-forward, a point-center, a giant floor general—or positionless? Is he lefthanded or (given all those righty finishes) ambidextrous? Should he be a primary ballhandler, to capitalize on his court vision and passing skills, or should he play in the paint, to exploit his advantage in athleticism over opposing big men? Is his game more Aussie-influenced or American-influenced, considering that he developed it in both countries and has one parent of each nationality? Can he responsibly be called the second coming of Magic or of King James? And can he be called the best player in the college game when his team is only 13–7?
It's easier, at this stage, to define Ben Simmons by what he is not…….(Continue Reading: The truth about LSU star freshman Ben Simmons)
---
5.
We're Off To See The…
The Boston Celtics are the most confusing team in the NBA. Their best player stands just 5-foot-9. Their head coach had no NBA experience before taking the job in 2013. They don't have a single player who would be a top-three guy on a championship contender. Yet here they are in the middle of the Eastern Conference's second-tier teams: fighting for the right to lose to the Cavaliers in the Conference Finals, playing well above their individual talent level, and creating massive headaches for opponents in every game.
Brad Stevens has been on the job for two-and-a-half years and is already……(Continue Reading: Brad Stevens: The wizard of Boston)
---
6.
Drops Mic…
When the subject involves the NBA, and the debate features Hubie Brown versus me, I lose. Take, for instance, my belief that you can pick anybody out of the Oakland telephone directory, and that person still would lead the Golden State Warriors to the NBA championship this season.
 All you need to know is that Brown's 82-year-old head nearly exploded this week from such heresy. He said coaching does matter in the league. In fact, the veteran head coach turned splendid television commentator on national NBA broadcasts went even further……(Continue Reading: Hubie Brown defends importance of NBA coaches.)
---
7.
He Said/He Said…
LeBron James is now a coach-killer. Or least, he really wants to be. Fingers are pointing at LeBron in the firing of David Blatt. And now a Miami Heat minority owner has claimed that LeBron wanted Erik Spoelstra fired throughout his tenure in Miami and that was why he ended up leaving for Cleveland. Raanan Katz, who played professionally in Israel, was a panelist on an Israeli sports talk radio show to talk about Blatt's firing when he shared this story about LeBron leaving Miami……(Continue Reading: LeBron James May Have Been a Coach Killer His Entire Career and We Just Didn't See It)
---
8.
Last One Out Of The Circus…
Troy Aikman knows what it takes to be a quarterback in Dallas, so we'll take his word for it when he says that either Johnny Manziel or Robert Griffin III will back up Tony Romo in 2016……(Continue Reading: Aikman: Manziel or RGIII will be Cowboys backup QB)
---
9.
No Place Like Home…
Perhaps the most memorable and most surreal scene of the 2015 college football season took place on thenight of Nov. 28 in LSU's Tiger Stadium. With rumors flying about his job security, Les Miles led the Tigers to a win over Texas A&M, then was hoisted on his players' shoulders and basked in the scene as the place known as Death Valley made it clear that it wanted nobody else to be its coach. Moments later, the wish was granted: Miles kept his job.
The LSU-Texas A&M game turned into a sort of pep rally for Miles, the most intimidating venue in college football proving to be the friendliest possible home for its coach. But it's not just Death Valley that gives LSU one of the greatest home-field advantages in sports; it's the entire state of Louisiana.
One week before National Signing Day, Tiger Stadium occupies the most valuable real estate in college football……(Continue Reading: Home-state advantage makes LSU a recruiting power.)