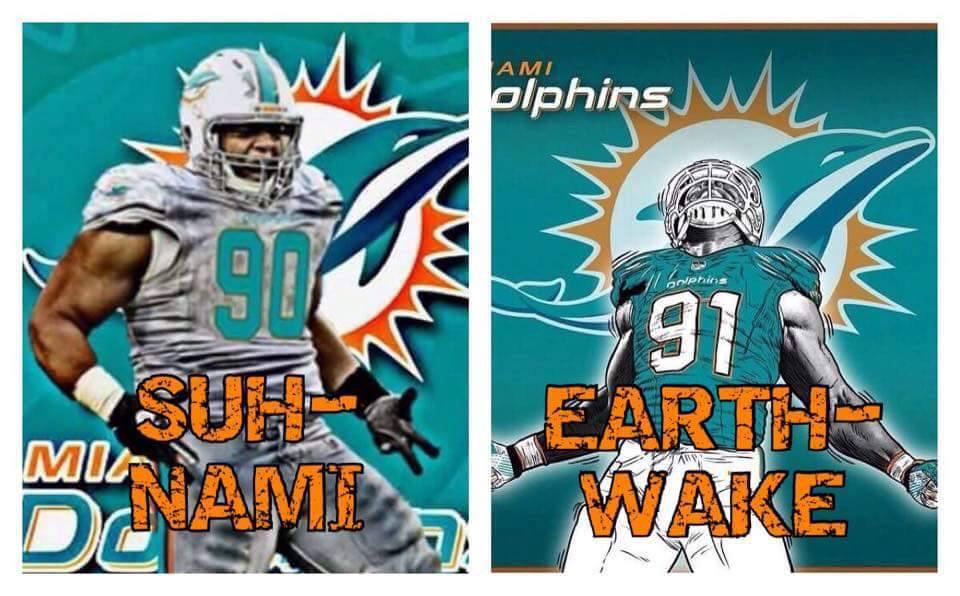 Heaviest Favorites
As of today, the heaviest favorites for the week are as follows:
St. Louis -9.5 over San Francisco
New England -9.5 over Miami
Carolina -7.5 over Indianapolis
This week is pretty interesting from a matchup perspective; but the top two games for the favorites this week are the Rams over the 49ers and the Pats over the Dolphins, both by 9.5 points. I don't believe that either game will be that lopsided this week so I would take the points and both dogs in these games.
The Dolphins are playing some inspired football and tonight we will get to see if that continues against the leagues top team, the Patriots. The Rams are difficult to predict, although we were on their D last week and all they did was put up the most points for that position. Kaepernick is the second most sacked QB in the league and the Rams D can get after the QB so look for 7 sacks from this defense yet again. The last matchup is a trap game in my opinion. You have the Panthers playing well but have really only played the Seahawks and the Colts, who have been flat out terrible so far this season. I think Luck gets back to form in this game and they score a late TD to beat the Panthers 21 – 20. So I'm on all the 'dogs. Now for some players to consider in each of these matchups in daily fantasy:
Greg Olsen
Tom Brady
St. Louis Defense
---
Top Overall Game Over/Under
The game with the most expected points this weekend is the San Diego Chargers on the road against the Baltimore Ravens. Look it makes sense when you consider that the Ravens pass defense has given up the most yards and points to opposing QB's and Rivers has had over 850 yards in his last 2 games combined. You take that with Flacco putting up strong numbers and the Chargers defense cannot stop the opposing RB, giving up at least 1 touchdown to each of their last 5 opposing RB's. So this is a game to consider a stack and take Rivers, Forsett, Woodhead, Smith Sr. and then either Gates or Green, depending on who starts – this half of a lineup should get you 130+ fantasy points this week!
---
Matchups to Exploit
Here we breakdown the pass defense, rush defense and overall defense to exploit for the week. If a team shows up in this area, it's because our system shows them as giving up the most yardage totals for the upcoming week.
Let's make this simple: the stats come directly from our Odds page, so come and take a peak here.
Passing Yards is the New York Giants at 294.46 yards
Rushing Yards is Tennessee at 137.46 yards
Overall is St. Louis at 418.77
We gave you both Gurley and Diggs last week, along with the Rams D and Doug Martin. If you played those guys – then you had 111.6 just from this group.  If you played Brady and Gronk, then you were certain to cash.
This week, you should consider Drew Brees, but I suggest you stick to Rivers. The Chargers cannot stop anyone on defense so they are constantly behind and Rivers will chuck it all game. On the rushing side of the house, DC*3PO is really on Bell this weekend or you can stick with the hot hand of DeVonta Freeman. Our Odds section suggests that you look at Alfred Blue this weekend and with Foster out, he is very cheap but I'm not on that at all. I like Chris Johnson against the Browns, who have given up a 100 yard rusher in every game this season, even against the Broncos Hillman lit them up. Overall, I like the stack in the Baltimore and San Diego game.  Check back on Sunday morning as I will reveal our expert picks for this weekends games!
---
We want to hear from you, take our poll below and if you want different information or just want to speak to one of our experts about certain players or lineup considerations, just contact us here or DM us on Twitter, Facebook or Instagram.