Not sure who started it, but thanks a lot guy.  All week we had to hear the nonsense of "should Leonard Fournette sit out", etc., and blah blah blah.  Seriously, it's stupid, and all so the needle can move.  This isn't Golf, and he isn't Clarett or Clowney.  According to my sources, here are the facts:  Leonard wants to win a Heisman, and Leonard wants to win a National Championship.  He does not have any interest in sitting out, he wants to play.  However…..
It got me thinking and you all know how dangerous that can be, so keep reading.  I do not want to see it happen, nor believe it will, but what if…After this year, Leonard Fournette left LSU, and went to play in the Canadian Football League?  He would be paid, a lot.  It would be a needle-mover, similar to Herschel Walker joining the USFL, instead of the NFL, but with more Karmic Justice.
The Canadian team that signed him would receive a huge boost in notoriety and revenue.  The Canadian league itself would see a boost in ratings.  The story would be colossal!  Finally, a young man, with that kind of talent, doing things on his own terms, and the best of all of it – after that one year up north – he becomes a free-agent.  Not a draft pick.  A Free Agent. Leonard could then sign with any NFL team he wanted – the slurping of jock-strap tea from NFL teams would be insane.  He would be in charge, not the league.  It's the kind of revolutionary possibility that could set the example for future college athletes – without ever having to worry about playing for Cleveland – they decide where to work, just like every other person in America.  Take that Goodell, Viva La Revolucion!
---
I have not had a lot of time recently, to go into great detail, the picks for this weekend – all because of a now sentient and mouthy A.I. calling itself DC*3PO – so I'm just gonna give you its picks and go from there while we make some more improvements that you should check out:
---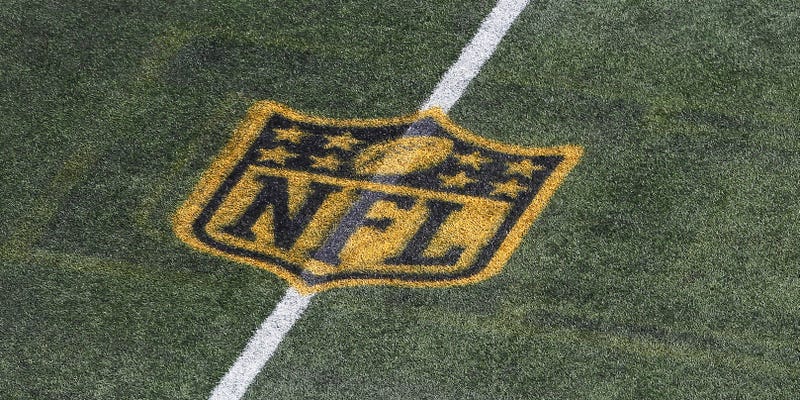 They said it could never happen.  They said in this day and age, the obstacle was too high.  Yet, here we are.  The NFL has gone an entire month without an arrest.  Not since 2009 has the league gone thru such a period of tranquility.  Never before have women and children felt more at peace.  In a landmark poll – women and children said they feel 33% safer than last month.  Truly a monumental accomplishment.
Hooray! It's decorative-gourd season and now everything will have the delicate flavor of pumpkin jammed into anything consumable for 2 months, all while we prepare ourselves for the festive onslaught, known as Kwanza – Anyone want to give Josh Scobee a hug?  How about Mike Tomlin?
In last nights overtime loss to the Ravens, (23-20) Tomlin faced 4 important 4th downs and he blew them all – like an addict needing a sandwich.  The Ravens overcame a 13-point deficit to defeat the Steelers in Pittsburgh. Did you know, the Steelers came into the game having won 57 consecutive home games when leading by more than 10 points, (during the regular season) – it was the second longest current streak of its kind behind New England's 68 straight.  It's also the 13th time that the Ravens and Steelers have played a game that has been decided by three-or-fewer points since the 2005 season. That's by far the most games between any two teams over the last 11 seasons.
Also, a well-deserved and late shout-out to the Raiders who refuse to paint the 50, in the middle of the field, gold.  Now, some have said it was out of respect to the A's and baseball.  I think it is an old-fashioned middle finger salute in honor of the Head-Raider, Al Davis.  Take that NFL, and here's one for you 49ers and your fancy new stadium that will host Superbowl 50 – it's all out of order.
---
DC*3PO's NFL Bonanza
Last Sunday our A.I. became self-aware and recently it gave itself a name: DC*3PO.  So what was previously an exercise in fun, has now become serious business – DC*3PO has been talking a lot of smack.  I guess we need to start playing some action music, because IT. IS. ON!
First off, we'll give DC*3PO's picks along with any trends for those teams – as a starter here are 2 interesting trends for 0-3 and 3-0 teams:  all teams that start 0-3 AND are Home Favorites the next week are 8-20-1 ATS, and that might spell trouble for the Saints.  Conversely, all time, teams that start 3-0 and are Home Favorites the next week are 39-25 ATS – that means Bengals, Broncos, Cardinals, and Falcons should be in your teaser…Now on to the games.
---

TRENDS (pk): This is the Dolphins third trip across the pond to play at Wembley Stadium, Miami is 2-0 against-the-spread in London.  In all London games, the designated away team has been favored in 9 of 11 games and are 6-5 (55% ATS).
DC*3PO Sez: Miami wins the game 21 – 16.  
---

TRENDS (IND -9):  In the last two years, following a loss by three or more touchdowns, the Jags are 1-5 against-the-spread the next week.  In the Andrew Luck era, the Colts as home favorites against the AFC South are 6-2 ATS.
DC*3PO Sez:  Jacksonville beats Indy 24 – 23. 

---

TRENDS (BUF -5):  In the Eli Manning era, the Giants following a Thursday night game are 4-0-1 against-the-spread.  The Bills are 7-3 against-the-spread in their last ten games as home favorites of less than a touchdown.
DC*3PO Sez:  New York 26 – New Jersey 25
---
TRENDS (TAM +3):  The Panthers, in the Cam Newton era, are 7-5 ATS on the road against divisional rivals.  The Buccaneers are 6-14 ATS in their last twenty games as a home dog following a loss.
DC*3PO Sez:  Tampa Bay wins by 3, 22 – 19.
---
TRENDS (CHI +2):  Oakland hasn't been favored on the road since 2012. The Raiders are 0-3-1 ATS all-time in Chicago as a favorite.  The Bears have covered just two of their last ten games as home underdogs.
DC*3PO Sez:  Chicago wins 27 – 26.8.
---
TRENDS (WAS +3):  All-time, the Eagles as road favorites against the NFC East are 20-12-2 (63% ATS).  All-time, the Redskins as home dogs to the Eagles are 5-9-1 against-the-spread.
DC*3PO Sez:  Philly wins a close game 20 – 18.6
---
TRENDS (CIN -3):  All-time, following a loss and as a road underdog the Chiefs are 58-39-1 (60% ATS).  This is the sixth time Cincinnati has started the season 3-0, the Bengals went 1-4 ATS in the next game the previous five years.
DC*3PO Sez:  Kansas City wins the game 27.8 – 22
---
TRENDS (ATL -5):  In the JJ Watt era, the Texans as road underdogs are 4-14 straight-up.  This is the fifth time Atlanta has started the season 3-0, the previous four occasions the Falcons were 1-3 ATS in the next game.
DC*3PO Sez:  Houston loses, 19.2 – 26.
---
TRENDS (SD -7):  The Browns are 7-3 ATS in their last ten road games against the AFC West.  In the Philip Rivers era, the Chargers as home favorites of a touchdown or more are 24-16 (60% ATS).
DC*3PO Sez:  closer than the experts think, SD 25 – CLE 22
---
TRENDS (SF +9):  Aaron Rodgers as a road favorite of a touchdown or more is 4-8 ATS.  The 49ers haven't been home dogs of 7 or more points since 2007, San Francisco covered that game.  The 49ers didn't just cover, San Francisco won outright 21-19 as 7 point dogs in Week 16 against the Tampa Bay Buccaneers.
DC*3PO Sez:  Green Bay wins but does not cover – GB 26 – SF 24.6
---
TRENDS (DEN -7):  The Vikings are 10-5-1 against-the-spread with Teddy Bridgewater as the starter (equivalent of a full season).  Peyton Manning has started 3-0 six other times in his career, he was 5-1 ATS in the next game.
DC*3PO Sez:  Denver 19.2, Minnesota 17.6
---
TRENDS (AZ -6):  All-time, the Rams as underdogs against division opponents are 39-54 (42% ATS). With Carson Palmer, the Cardinals are favorites of three or more points are 6-1-1 against-the-spread.
DC*3PO Sez:  Arizona covers, 26.4 – 19.6
---
TRENDS (NO -4):  Brandon Weeden has lost his last nine starts and is 0-9 ATS in those games.  The Saints once-dominant home field advantage is gone, New Orleans has lost six straight inside the Superdome.
DC*3PO Sez:  Dallas 25 – Saints 24.8
---
TRENDS (SEA -9):  Matthew Stafford as a road dog of a touchdown or more is 0-12 straight-up and 2-9-1 ATS.  The Seahawks, in the Russell Wilson era, are 16-7-2 against-the-spread as home favorites.
DC*3PO Sez:  Detroit wins 23.4 – 21.6
---
Let us know where you lean and what games you think DC*3PO has right or wrong – as for the upcoming Daily Fantasy contests – be sure to check out our Lineup Analyzer and if you think you are better than us, then prove it – let us know your Player-I.D. and we will send you an invite.  Need help, let us know – Fantasy Sports is evolving, let us Teach you how to #win!