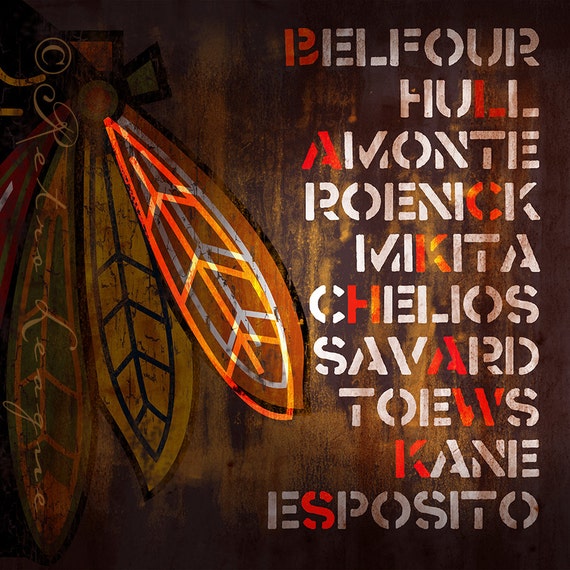 No I didn't. Honest… I ran out of gas! I–I had a flat tire! I didn't have enough money for cab fare! My tux didn't come back from the cleaners! An old friend came in from out of town! Someone stole my car! There was an earthquake! A terrible flood! Locusts! IT WASN'T MY FAULT, I SWEAR TO GOD!!!  The scene from Blues Brothers was eerily similar to the actual events outside of the United Center last night.  Word of Tornadoes, flooding, severe weather, the roof leaking – all of it, delaying Lord Stanley's Cup.
But it was delivered and it has been delivered to the city of Chicago, on home ice, for the first time since 1934, (1938, they never brought it).  This marks the 3rd time in 6 years the Blackhawks have won the Cup, and who knows if they could have had a three-peat if not for the Game 7 loss last year in the Western Conference Finals – either way the city of Chicago is excited as are Blackhawk fans who had to suffer for decades under Bill Wirtz to witness greatness.  Watch this fan describe how awesome the 'Hawks are:
Notes I cannot put anywhere else:
Crawford's shutout clinches Cup for Chicago

With his 2-0 win over the Lightning, Corey Crawford became the fifth goaltender in the last 39 years to record a Stanley Cup-clinching shutout victory. The other goaltenders to do that since 1976 are Pittsburgh Tom Barrasso in 1991 (8-0 at Minnesota), Colorado's Patrick Roy in 1996 (1-0 at Florida in triple-overtime), New Jersey's Martin Brodeur in 2003 (3-0 vs. Anaheim) and Boston's Tim Thomas in 2011 (4-0 at Vancouver).

Keith's game-winner cements Conn SmytheDuncan Keith

scored only one goal in this year's Stanley Cup Final but it was the game-winning goal in Chicago's 2-0 series-clinching victory. Keith, who was named the Conn Smythe Trophy winner as the 2015 playoff MVP, is the eighth player in the NHL's expansion era whose only goal in a Stanley Cup Final series was the game-winner in the deciding game. The other players to do that since 1968 were J.C. Tremblay (1968 Canadiens), Bobby Orr (1970 Bruins), Ken Linseman (1984 Oilers),

Ron Francis

(1992 Penguins),

Darren McCarty

(1997 Red Wings),

Mike Rupp

(2003 Devils) and

Alec Martinez

(2014 Kings).

No player scores three goals in Final

For the second consecutive year no player on either team scored more than two goals in the Stanley Cup Final. Chicago's Brandon Saad, Teuvo Teravainen and Antoine Vermette, and Tampa Bay's Alex Killorn and Cedric Paquette were the co-leaders with two goals each in this year's Final, after three Kings and two Rangers shared goal-scoring honors with two goals apiece in the 2014 Final. Before last year, the only best-of-seven Stanley Cup Final in which no player managed to score at least three goals was the 1968 series in which the Montreal Canadiensswept the first-year expansion St. Louis Blues team in four games. The joint leaders with two goals each in that series were Yvon Cournoyer, Henri Richard and Serge Savard of the Canadiens, and Red Berenson of the Blues.

I'm also not buying that Bishop played with a torn-right-groin – Sorry, there is no physical way you could do that – a torn groin?!  Just say you had cramps like NBA guys do.
---
This golf course – Chambers Bay – looks like a course designed on the moon and planted in Scotland – it only has ONE TREE!  I am so enamored with this course, that I can not wait to waste hours watching guys spoiling a good walk.  I'm also gonna play my hand at winning a $1,000,000 with Draft Kings.   That should make it more entertaining to see if I can pick 6 golfers and watch Team Cartwright beat the field.  The golfers may not know it – but they play for me – muwahahahahaha!  You should play too & see if you can do better than us – it's easy – just sign up here!  Here are some high-end guys you might wanna consider:
Justin Rose
Dustin Johnson
Phil Mickelson 
Henrik Stenson
---
Souza walks five times
Rookie Steven Souza walked five times in five plate appearances in the Rays' 6-1 home win over the Nationals. The last major-league player to draw five bases on balls in a nine-inning game was another Tampa Bay outfielder, Matt Joyce, on April 25, 2014 against the White Sox. The last rookie to work five walks in a game was the Mets' Mike Baxter, at San Diego on August 4, 2012.
Cain homers in return to Milwaukee
Lorenzo Cain was 2-for-5 with a two-run home run in the Royals' 8-5 win at Milwaukee. Cain, who broke into the majors with the Brewers in 2010 and was part of the package Milwaukee sent to Kansas City to acquire Zack Greinke the following winter, was making his first appearance against his former team. He's the second ex-Brewer this season to homer in his first game after leaving the team, joiningNori Aoki, who connected at Miller Park on May 25. In the previous 15 seasons (2000-2014), only one ex-Milwaukee player did that against his former team: Jim Edmonds in 2010.
Sanchez pitches another gem vs. NL
Anibal Sanchez threw a complete-game shutout in the Tigers' 6-0 home win over the Reds. In his previous outing, Sanchez tossed 7.2 scoreless innings in a win over the Cubs. Since interleague play began in 1997, only two other pitchers have won two straight starts, both against the opposite league, while going more than seven innings and not allowing a run. Greg Maddux (1998) and Mark Mulder (2001) posted back-to-back shutouts in consecutive starts versus interleague opponents.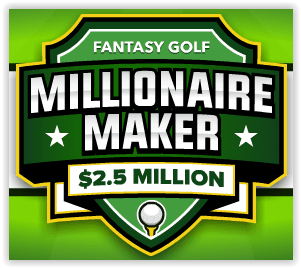 Goldy's bat downs Halos
Paul Goldschmidt singled, doubled, and homered in the Diamondbacks' 7-3 win over the Angels in Anaheim. It was Goldschmidt's sixth game this season in which he recorded at least three hits and one home run. That's the second-highest total in the majors behind Miguel Cabrera (7).
Odor raps three hits in return to majors
Rougned Odor, in his first game since returning from the minors, went 3-for-3 with two RBIs in the Rangers' 4-1 home win over the Dodgers. In his first stint in Texas this season, Odor recorded just one multi-hit game (and no three-hit games) in 25 starts. The only player with at least 20 starts in 2015 who had more than one hit in a lower percentage of them than Odor (4%) was the Mariners' Dustin Ackley (1 in 41, 2%).
Molina finally goes deep
Yadier Molina's first home run since June 27, 2014 gave the Cardinals a 3-0 lead and St. Louis held on to beat Minnesota, 3-2. Molina's 342-at bat regular-season homer drought was the longest of his career, nearly 30% longer than his previous longest streak of 267 at bats in 2009.
LoMo plays an unconventional position for a leadoff batter
Logan Morrison, leading off and playing first base, was 3-for-5 with a stolen base in the Mariners' 5-1 win at San Francisco. Only one other starting first baseman in the past 16 seasons has put up three hits and a steal from the top lineup slot: Brock Holt for the Red Sox on June 1, 2014.
Dietrich scores twice in first start of season
Derek Dietrich, making his first start of the season, homered and scored both Marlins runs in Miami's 2-1 home win over the Yankees. The last player to score all of his team's runs in a one-run win while starting his first game of the season in June or later was the Angels' Shawn Wooten, in a 1-0 win over the Royals on July 11, 2002.