Today in 1947, Jackie Robinson broke the color-line held by Major League Baseball.  At 28, he played his first MLB game in front of 26,000 spectators at Ebbets Field, and on that day he would fail to get a hit, but would score a run that led to the Dodgers wining, 5-3 over the Braves.  His achievement was one year before Harry Truman desegregated the military.  Jackie would became an example of non-violence and his talent helped challenge the foundations of what a man could do, not just the color of their skin.  He became the first athlete at UCLA to letter in four sports, (Baseball, Football, Basketball and Track).  Jackie would play in 6 World Series and win one in 1955.  He was the MLB Rookie of the Year in '47 and won the NL Batting Title and NL MVP in '49.  He was inducted into the Hall of Fame in 1962 and owns a career batting average of .311.  But baseball was just part of the man – He became the first black television analyst in MLB, as well as the first black vice-president of a major corporation, Chock full O'Nuts.  He would help establish the Freedon National Bank in Harlem, a black owned financial institution.  Also on this day, eleven years later the first MLB game is played on the West Coast between the Dodgers and the Giants – Today is Jackie Robinson Day, and everyone wears 42!
---
After tonight, the real season begins in the NBA and we will know a few more things about what kind of heart these teams possess.  Everyone seems to have the will to win, it's the will to prepare that separates champions, from the rest of the s'posed-ta's.  With a big slate of games tonight, only two provide any drama and that is OKC and New Orleans.  Sure there is still the matter of Brooklyn and Indiana, but neither team will finish near .500 – real drama demands winning records.
The only way OKC makes the 'offs is IF they win and the Pelicans lose – every other combination favors the Pelicans.  For my money, it's a changing of the guard scenario I'm hoping for – sure, it might be the last time we see Durant and Westbrook play together, but it's not like we haven't seen what it is already with the injuries inflicted on each other.  Golden State v New Orleans seems more entertaining for my NBA dollar than does OKC.  Yes, Westbrook is a dynamo, but his one-man-band approach is tiresome and he loses as many games it seems, than he wins.
If none of that floats your boat as much as it should than consider this:  Minnesota, who currently has the leagues worst record, could easily maintain that mark by losing to OKC tonight – selling the drama.  Even more so, if you have watched the T-puppies, you would have noticed they have a nice young team and if they got the first pick – they could use it for something other than wing type players (they need a dynamic PG or Big) – making the selection either Okafor, or Towns.  Regardless of which side of the fence you fall on, about who's number 1 – it makes the 'Wolves a potential contender.  Marinate on that for a bit.
Irony would be the Knicks, again creating conspiracy theories, by getting the 1st pick – like they did with Ewing.  This league has migrated to wing players, and if your a Knicks fan – do you trust a man who puts as much time in evaluation, as he does a cup of coffee?
But while we are talking about the strange and ironic – I'd like to give a shout out to Brad Stevens.  Sure Steve Kerr will likely take Coach of the Year honors, but consider the job that Stevens did with the Celtics.  Besides you Jon Beckwith, could any of you name 3 guys on the Celtics?  The Celtics will make the playoffs after trading their best player and using a boat-load of Duct-Tape to keep the roster together.  They will play the Cavaliers, whom they just beat recently by 39 – not that it means anything – but how sweet would that be for Celtics fan, who also suffers having a guy named Isiah Thomas on their team…
---
That is the catch that Nolan Arenado made last night against the Giants in the bottom of the 8th – even better than the catch would have been the throw he made from the tarp for a double play.  There is a reason he is two years in and is also a two-time gold glove winner – it's early, but he might have just sewed up his third with that play.  Even Baseball Tonight had to end their Web Gems with this play – the defacto #1.
However, as impressive as this catch is, the Rockies on the road have been more so.  Last year they won a paltry 21 games – they have 5 road-wins already.  Yes, it's a long season, and they are still terrible at home (1-2), it's a long season – and they are still in first place of the NL West all by themselves (tied for first overall with the Braves in the NL), again it's a long season.  Most Rockies fans, use Coors Field as an occupier of time until the Broncos season starts, it's a long season – The Giants were the only team the Rockies had a winning record against last year and it seems that they have no fear again, but it's a long season.  We've seen this picture show before and we need to wait until the dog-days begin for meaningful baseball in September – but for the moment it is fun to watch and when the wheels fall off, we'll forget all about the hope that sprung eternal in April.  Until then, BUY THE TICKET, TAKE THE RIDE!
---
Riddick Bowe, former Heavyweight Champion, guy who beat Evander Holyfield twice – a 43-1 record with 33 knockouts.  He is either a flash-mob genius or is so far down on his luck that he actually needs the $20 to tweet whatever you want him to, to anyone.  Riddick Bowe has 450,000 followers so even if 1% of his followers deposit $20 into his paypal account – he will earn $90,000 – social media genius.  You got to respect that hustle – what are followers for if you cannot monetize them?  It appears that some are already willing to pay for that luxury, as witnessed by the tweet below, yesterday.  So, What will @riddickbowe tweet for you?
I tell you all now @JakeLeeYes is twice the fighter I ever was. Thats whats up. Bowe

— Riddick Bowe (@riddickbowe) April 14, 2015
---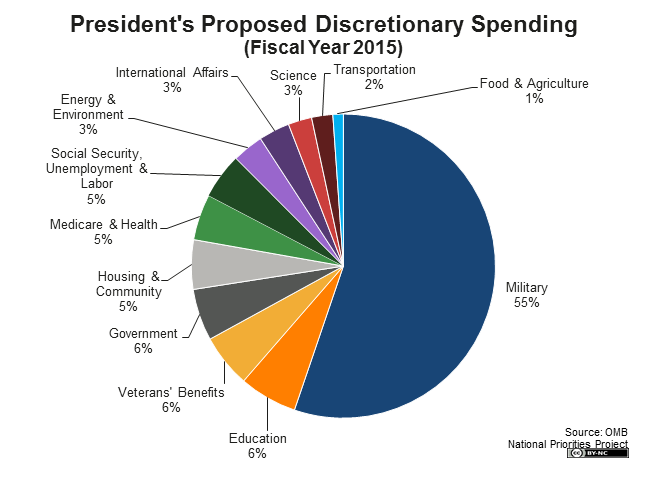 …in closing, this is your tax dollars at work – so clearly the answer is to play more daily fantasy games with us – check the RotoCanon Page for updates.