DO NOT MISTAKE ME FOR ANY OTHER PSYCHIC
I've been born of spectacular purpose to help the suffering.  You know the Lord works in mysterious ways.  If you believe and have faith, you will behold:
Madame Endorra
Psychic Reader, and healer
Born with powers granted to her by the universe to help humanity and ardent in purpose.  Tell your friends' and enemies' names without asking a single word.  Madame Endorra will tell you what you wish to know regarding health, marriage, love, divorce, lustfulness, specualtion and business transaction of all kinds.
Madame Endorra will inofrm you of any changes you should or should not make, good or evil. Madame Endorra removes bad luck and evil influences.  Madame Endorra will lift you out of the sorrow and darkness and start you down the path of success and happiness.  Giving you improtant advices on all affairs of life, whatever that might be.  No other reader and healer is superior to Madame Endorra.  A place to bring your friends and feel no embarrassment.
1/2 price with this card
open daily 8am – 10pm
3456 S Augur Way         phone 3-6693
NO APPOINTMENT NECESSARY—LOOK FOR ADDRESS
____________________
Madame Endorra….I found her card on a sidewalk in the middle of one of those strip-malls of commerce and jammed it into my pocket, thinking that maybe I would call her and make an appointment.  I had a lot of deep eternal questons to ask like: "Why am I here? What does it all mean? Have I turned pro? Should I stop allowing myself to be seduced by the neighbors wife?  Is this the end?
"NO, I was just kidding, just testing you a bit Madame Endorra, right? Yes, because I was really leading up to this extremely central question….No, I'm not shy; it's just that I come from…what? Old? Well, I think you just put your finger on your crystall ball or whatever Madame Endorra, because the truth of the matter is I have been feeling extremely old the past few days, and…What? now wait a minute, god-dammit, I'm still trying to get to the main question, which is…What? no, I never curse Madame Endorra.  Huh? no that was a cry of anguish, a silent scream of the soul, because I feel real danger in this forsaken town, and….Yes, I am white, but…No Madame Endorra and we both know there is not a damn thing anyone of us can do about that right now….Well, No i have not, but let's not get into that right now.  Just let me ask this question, and if you can give me a reasonable answer without any bullshit, I promise I won't come down to your place….because what I want you tell me Madame Endorra, and I mean this, seriously – Why is it I have been in this town for 6 days and no one has offered me….Yes and Im damn serious about wanting some…That is exactly what I'm talking about…No, but your ad said you could lift me out of sorrow and darkness….ok, ok I'm listening….uh-huh, yeah, but let me tell you something Madame Endorra:  My name is Roger Goodell and I'm the Editor of Blender Magazine….Right, and I can have you busted right now for false advertising….Yeah, well I think I might want to pick up some of my people and come out to see you later on today; we will want some explanations for this blashpemer-anti-christ bullshit.  This country is in enough trouble, goddamnit, without people like you running around selling hand jobs for crack to people in serious trouble….."
Madame Endorra hung up on me at that point.  Lord only knows what she thought was about to come down on her when dusk fell….Here was the Editor of Blender Magazine coming out to her house with a goon squad, and all of them stone mad for drugs and vengeance…terrible situation.
Similar to the need of entitled, alcohol/drug-fueled college-fanboys and their need to interact with athletes – like what happened recently at K-State under the guise of 'another enchanted evening of historical proportions'.  It's a constant reminder of Hurricanes and the destruction they lay – like waves crashing on the seawall – when the levee breaks…
Sure we were all kids once and the herd can be mesmerizingly powerful, but at what point does it become nothing more than mob injustice.  It was just last year in New Mexico when a riot broke out between players and fans – all because of a toddler-tantrum one player made by throwing a ball at the head of another guy at the end of the game.  Einstein may have said; insanity is doing the same thing over and over and expecting different results – or something like that – I usually fell asleep during his movies – the point being that we seem to be waiting for someone to die in the arena before we do anything about it – or just lebotomize young males to purge our society of ruinous disorder.  Remember Monica Seles, Remember Tom Gamboa and the Kansas City Royals, Remember the malice at the palace, Remember 'Don't Tase Me Bro', Remember the Alamo?!
It's no longer the innocence of youth as it relates to court storming.  It is no longer a defining moment of triumph.  K-State seems to regularly beat the Jayhawks at home, so what's the rush.  It has become nothing more than an excuse – to impress the moment and let the herd-mind take over – at what point does it turn into warm spring days at the Coliseum – I'll take the Lions -7.  It will happen and likely across the ocean during a soccer match – and oh how we will crow, critiquing those hooligans?  We all will giggle at their buffoonery and quote never here!  But the bloodlust grows in the garden of sorrow, like a vampire – it will happen.
It is a fine line between shared celebration and riot.  We watch SportsCenter to see the winning city devolve into pandemonium after a title has been earned, only to see the knuckle-draggers celebratory thirst, quenched by their weapon of choice – wanton destruction.  The entitlement of many fans, born from an inalienable right, guaranteed by the price of admission, to rain down insults, baptized by the home team.  Would any of us maintain restraint?  The same cautious restraint these athletes, let alone college athletes, preserve?  Some of what is said indoors would be an arrestable offense outside of the arena, so why would we punish an athlete for taking matters into their own hands when someone interacts with them on their court?
I stand up and say decriminalize! You storm the court you are free game and let the chaos envelop us all if we are unable to preserve our humanity.  But if the kids are to be kids and act like deranged meth-heads then we should treat the cancer at the source – punish the pusher.  Court storming will not end until the Universities take greater responsibility and stop placing alcohol-fueled-sexually-charged-entitled young males directly behind the opposing team, close to the floor, to generate a home-court advantage.  Manage the inmates and the asylum will be more pleasant when we come to visit.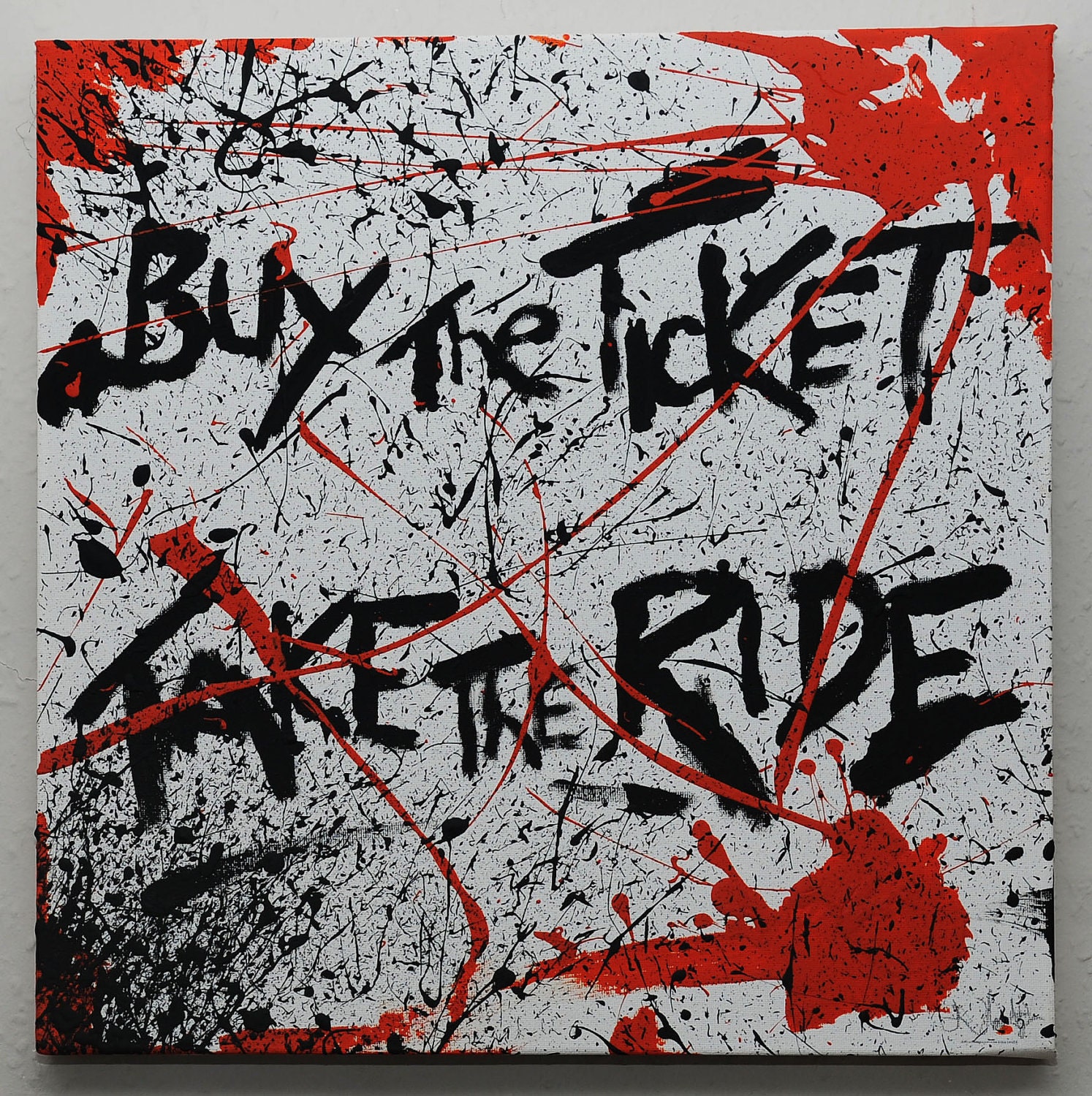 ---
'The Man in the Iron Mask' – the 'Must-Haves', the 'Sleepers' and those that might find themselves on the trainers table for your FanDuel NBA-delights each night.  We will post these DiRTy plays, everyday by 1p MST – so check back in the afternoon.  'Click' the picture for the day DiRTy plays.