A little warmth on a snowy day…
For the Ultimate in Degenerate-Gambling, that's Migbelis Lynette Castellanos from Venezuela and like any good Horse Race, she is the favorite to win tonight's Miss Universe at +760 (check out the rest of the lines here).  While we handicap the race for the crown of the universe, would you be surprised to know that Switzerland and Sweden both have brown hair?  They do.  You can bet the chance for victory, for those two nations, are now slim.  Of the top 6 favorites, two of them are questionable selections that have trouble with to many furloughs, Miss USA (will never win under our current reputation) and Miss Colombia (maybe if she resembled, or was, Sofia Vergara).
If you are looking for a (relative)longshot at +2526, then it would be safe to bet on Miss France – the political reasons alone make this a good gamble and she is french and blonde.  Here is the rest of the field airbrushed for your review.  Im going with a $2-Trifecta-Box of the following:
From left to right – India+Ireland+Netherlands+Puerto Rico+Russia+France
Either way at the end of the evening we and most importantly THEY, are all winners.
---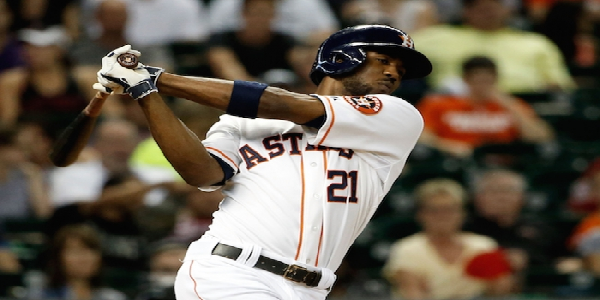 Dexter Fowler was traded from the Astros to the Cubs for SP Dan Straily and 2B Luis Valbuena.  Dex showed in only 505 plate appearances and 116 games a stat line of .275/.375/.399.  The switch hitter still cannot hit right-handed pitching very well, nor does he steal bases like he used to, but he can still get hurt regularly and still occasionally get on base, along with flashing some leather in the field, from time-to-time.  The lineup surrounding Fowler could help improve his power numbers (and OPS) slightly, hitting in the Friendly Confines.  So expect an improvement over his Astro days, but not his Rockie past.  Defensively he could be a top 10 CF playing at Wrigley.
---
Coach K sits at win 999 and win 1,000 could come on Sunday at St. John's.  All the titles, Final Fours, ACC championships, wins, etc…Have come from a guy who in his 1st decade (158-124) coaching basketball was…meh – here are some numbers to consider:
1,306 career games
421 wins in the ACC – Dean Smith has 422
311 active coaches have fewer overall wins than Coach K has ACC wins
1,098 wins for Pat Summit, the only other basketball coach with 1,000 career wins
2 ACC programs that have fewer overall wins than Coach K – Miami+FSU
5 years before Coach K had a winning ACC record
226 wins for the coach listed at #2 all time at Duke – Eddie Cameron
10 schools with winning records against Coach K (including his time at Army)
Arizona 5-3
Cal 2-1
Holy Cross 4-2
Iona 3-2
Kings College 1-0
Lafayette 4-1
Long Island 1-0
Louisville 4-2
Stanford 2-1
Tennessee 2-1
After beating UConn and Wisconsin this year, Coach K got to .500 against both
55 wins over Maryland – the most over any single opponent
38 losses against North Carolina, the most to any team – however he does have 40 wins over the Tar Heels
19 games not coached by Coach K due to back surgery in 1994-95 – record 4-15
$9,680,000 salary to coach 12 players
---
I say so what! It is time for everyone to stop with the avalanche of faux-outrage.  No one has a problem that Aaron Rodgers over-inflates his balls, so how is it we care if Tom's balls are slightly deflated.
We hear cries of rampant fraud and we only say this because it's the Patriots.  It is sermonized from the Mount because of how often they win.  Is Spygate or now De-flate-gate, more severe than an entire organization, purposefully circumventing the salary cap for 3 seasons, so the franchise can win back-to-back Superbowls in the '90's?  I think so and how soon the howling stops for Broncos fans, while they pontificate the sins of others.
Furthermore, this is an NFL problem, not a Wild Bill or Tom problem.  The balls were inspected and approved before the game, so we are really talking about a half of a game.  If the NFL really gave feculence to who's got deflated balls, then they would control the ball-handling process – they do it for the balls that are kicked, so why not the balls the quarterback holds so often – otherwise the NFL, and you too if you are outraged, should really question why the game is worth it, if an advantage can be had by the size of one's balls.
Here's a sampling over the years of bad things by bad men, not from New England:
New York Jets caught taping NE, December 2007 after Spygate
Jimmy Johnson admits on Fox's pregame show related to Spygate: "This is exactly how I was told to do it 18yrs ago by a Kansas City Chiefs scout…"
Mark Schlereth was fined $5,000, 1-4-97 for excessive vaseline during a playoff game against Kansas City – admits that he and for many other players, this was a common practice
San Francisco 49ers in 2000, fined for violating the salary cap regarding Jim Druckenmiller, Lee Woodall, Brent Jones and Steve Young.  Total paid by Carmen policy and Dwight Clark = $600,000 and the 49ers surrendered some draft picks in '01 and '02.
Steelers steroid use in the '70's
Denver Broncos fined $950,000 and a third round draft pick for circumventing the salary cap from 1996-1998.
Don Shula signed a contract to be coach of the Miami Dolphins when he was still the coach of the Baltimore Colts.  The Dolphins were charged with tampering and have to give up their 1st round pick to the Colts.
Miami Dolphins strength and conditioning coach, Sal Alosi, trying to knee the Jets' Santonio Holmes during a punt return.
Russell Wilson says God threw those 4 INT's as a test and to setup a dramatic finish – no word yet on who threw the winning TD pass
Clearly there is more evidence that suggests the Broncos may have been more crooked with the integrity of the game in '90's under Shanahan, then what we believe the Patriots have done the last 15 years.